Jus Jambu Merah dan Jeruk Siam Menurunkan Trigliserida pada Wanita Dislipidemia
---
---
Keywords:
dislipidemia, trigliserida, jus jambu merah, buah jeruk siamange
---
Abstract
Dislipidemia merupakan salah satu faktor risiko dari penyakit degeneratif. Salah satu terapi non farmakologi untuk menangani dislipidemia adalah mengonsumsi makanan tinggi serat. Buah jambu dan jeruk siam merupakan bahan makanan tinggi serat yang dapat menurunkan trigliserida. Penelitian ini bertujuan untuk mengetahui perbedaan kadar trigliserida wanita dengan dislipidemia yang diberikan jus jambu merah dan jeruk siam dibanding kelompok kontrol. Penelitian ini merupakan studi quasi experimental menggunakan desain pre-post test control group design yang dilakukan terhadap pasien dislipidemia wanita usia 50-57 tahun di Puskesmas Cisadea Kota Malang. Responden dipilih secara non probability sampling yang dibagi dalam dua kelompok yaitu kelompok kontrol (n=16) yang hanya diberi konseling gizi dan kelompok perlakuan (n=16) yang diberi konseling gizi serta jus jambu  merah yang dibuat dari 273 g buah dan 1 buah jeruk siam (130 g) dengan kandungan serat 21,5 g selama 14 hari. Hasil penelitian menunjukkan terdapat penurunan trigliserida antara sebelum dan sesudah perlakuan (dari 221,56 ± 60,02 mg/dl menjadi 194,93 ± 50,23  mg/dl dengan p=0,005). Kesimpulan terdapat perbedaan kadar trigliserida yang signifikan sebelum dan sesudah perlakuan selama 14 hari pada kelompok perlakuan.
Kata kunci: dislipidemia, trigliserida, jus jambu merah, buah jeruk siam
Abstract
Dyslipidemia is a risk factor of degenerative diseases. One of the non-pharmacological therapies to treat dyslipidemia is to consume foods high in fiber. Guava and Mandarin orange are high fiber foods that can reduce triglycerides. This study aims to determine differences in triglyceride levels of women with dyslipidemia given red guava juice and orange fruit compared to the control group. This study was a quasi-experimental study using a pre-test post-test control group design conducted on female patients with dyslipidemia aged 50-57 years at Cisadea Health Center in Malang, East Java. Respondents were selected using a non-probability sampling and divided into two groups, namely the control group (n=16) who were given nutritional counseling and the treatment group (n=16) who were given nutritional counseling and guava juice made from 273 g of guava and 1 orange fruit (130 g) containing a fiber content of 21.5 g for 14 days. The results showed a decrease in triglycerides between before and after treatment (from 221.56±60.02 mg/dl to 194.93±50.23 mg/dl with p=0.005). In short, there were significant differences in triglyceride levels before and after 14 days in the treatment group.
Keywords: dyslipidemia, triglyceride, guava juice, mandarin orange
---
References
Adams, Lucy B. Hyperlipidemia. Guideline For Adolescent Nutrition Service. Chapter 10, Stang, J. Dan Story M., (Eds.). United States: Center for Leadership, Education and Training in Maternal and Child Nutrition; 2005: 109-124. (Diunduh 16 Mei 2014). Available from: http://www.epi.umn.edu/let/pubs/img/adol_ch10.pdf.
Kementerian Kesehatan RI. Riset Kesehatan Dasar (Riskesdas). Jakarta: Badan Penelitian dan Pengembangan Kesehatan Kementerian Kesehatan RI; 2013: 99.
Badan Penelitian dan Pengembangan Kesehatan (Litbangkes). Data Jumlah Penyakit Dislipidemia di Kota Malang Tahun 2013. Malang: Dinas Kesehatan Kota Malang; 2013.
Jellinger P, Handelsman Y, Rosenblit P, Bloomgarden Z, Fonseca V, Garber A, et al. CPG for Managing Dyslipidemia and Prevention of CVD. Endocr Pract. 2017; 23 (Suppl 2): 1-86.
American Association of Clinical Endocrinologist (AACE). AACE Guidelines for Management of Dysli-pidemia and Prevention of Atheros-clerosis. Endocrine Practice. 2012; 18 (Suppl 1): 1-78.
Astawan IWS. Efek Jus Buah Jambu (Psidium guajava L.) pada Pasien Dislipidemia. Calyptra: Jurnal Ilmiah Mahasiswa Universitas Surabaya. 2013; 2 (1): 1-10.
Rahmat A, Fadzelly M, Hambali Z. The Effect of Guajava (Psidium guajava) Consumption on Total Anti-oxidant and Lipid Profile in Normal Male Youth. African Journal of Food Agriculture Nutrition and Develop-ment (AJFAND). 2006; 6 (1): 1-12.
Murini T, Fernandes F, Muchayat, Utoro T. Pengaruh Jus Buah Jambu (Psidium guajava L.) Terhadap Profil Lipid Darah dan Kejadian Ateros-klerosis pada Tikus Putih (Rattus norvegicus) yang Diberi Diet Tinggi Lemak. [Skripsi]. Yogyakarta: Universitas Gadjah Mada; 2012.
Rusilanti. Jus Ajaib Penumpas Aneka Penyakit. Jakarta: PT AgroMedia Pustaka. 2013. 30-31.
Febriyanto M. Pengaruh Pemberian Jus Jeruk terhadap Peningkatan Kadar Kolesterol HDL pada Tikus Sparague Dwaley Hiperkolesterolemia. [Skripsi]. Semarang: Universitas Diponegoro; 2012.
FAO/WHO/UNU. Human Energy Requirements, Report of a Joint FAO/WHO/UNU Expert Consul-tation. United Nations University, Rome; 2001: 37-38.
Indonesia, D.K.R. Pedoman Praktis Pemantauan Gizi Orang Dewasa. 1996, Jakarta: Depkes RI.
Nurfitriani, Pristianty L, Hidayati IR. Analisis Faktor-Faktor Perilaku yang Berpengaruh terhadap Ketepatan Penggunaan Obat Dislipidemia. Jurnal Farmasi Komunitas. 2015; 2 (2): 29-35.
Wibowo T. Pengaruh Pemberian Seduhan Kelopak Rosela (Hibiscus sabdariffa) terhadap Kadar Trigli-serida Darah Tikus Putih (Rattus norvegicus). [Skripsi]. Surakarta: Universitas Sebelas Maret; 2009.
Song SJ, Lee JE, Paik HY, Park MS, Song YJ. Dietary Patterns based on Carbohydrate Nutrition are Asso-ciated with The Risk for Diabetes and Dyslipidemia. Nutrition Research and Practice (Nutr Res Pract). 2012; 6 (4): 349-356.
Levine, A.S., Billington, C.J. Dietary fiber: does it affect food intake and body weight? In: Appetite and body weight regulation: Sugar, fat, and macronutrient substitutes. Fernstrom, J.D., Miller, G.D., eds. Boca Raton, Florida: CRC Press, Inc.; 1994: 191-200.
Psota TL, Gebauer SK, Kris-Etherton P Dietary omega-3 fatty acid intake and cardiovascular risk. Am J Cardiol. 2006 Aug 21; 98 (4A): 3i-18i.
Kang YJ, Wang HW, Cheon SY, Lee HJ, Hwang KM, Yoon HS. Associations of Obesity and Dyslipidemia with Intake of Sodium, Fat, and Sugar among Koreans: a Qualitative Systematic Review. Clin Nutr Res. 2016; 5 (4): 290–304.
McRae, Marc P. Vitamin C Supple-mentation Lower Serum Low Density Lipoprotein Cholesterol and Trigly-cerides. Journal of Chiropractic Medicine. 2008; 7 (2): 48–58.
Sunga M, Pascual A. Effect of Ascorbic Acid on Dyslipidemia. Phil Heart Center J. 2012; 16 (2): 7-11.
Singh R, Rastogi S, Singh R, Ghosh S, Niaz M. Effects of Guava Intake on Serum Total and High-Density Lipoprotein Cholesterol Levels and on Systemic Blood Pressure. Am J Cardiol 1992; 70 (15): 1287-1291.
---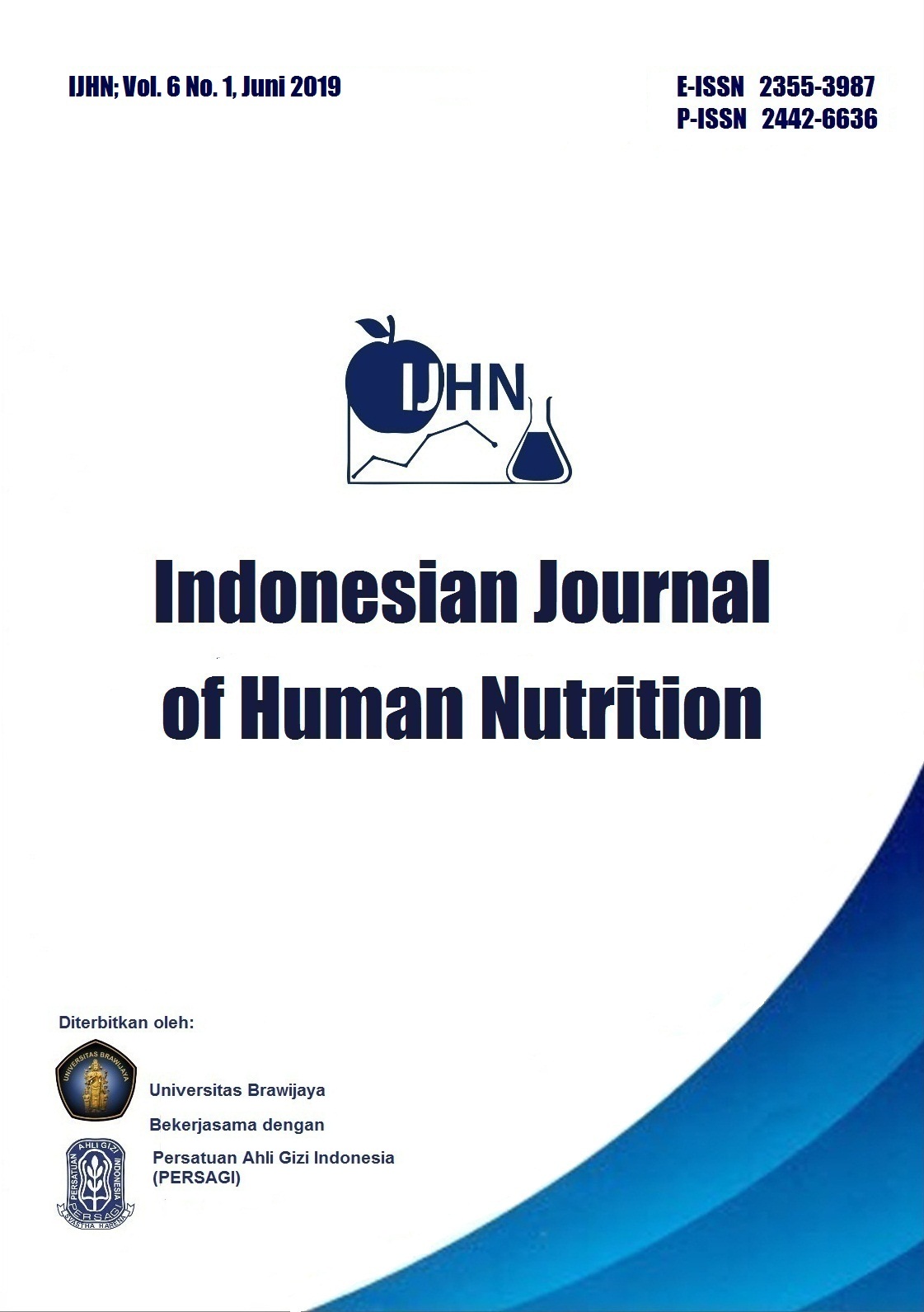 ---
Downloads
---
License
This work is licensed under a
Creative Commons Attribution-NonCommercial 4.0 International License
---