Pengaruh Pemberian Madu Trigona Terhadap Perbaikan Tes Fungsi Hati Tikus yang Mengalami Drug-induced Liver Injury
Keywords:
Acetaminophen, Drug-induced Liver Injury (DILI), Madu Trigona, Alanine Aminotransferase (ALT), Aspartate Aminotransferase (AST)
Abstract
Drug-induced Liver Injury (DILI) dapat disebabkan oleh penggunaan obat seperti acetaminophen yang mengalami metabolisme di hati. Kerusakan hati dideteksi melalui peningkatan enzim transaminase. Madu trigona mengandung flavonoid yang tinggi dan memiliki peran protektif terhadap inflamasi dan stres oksidatif. Penelitian ini bertujuan mengetahui efek pemberian madu trigona sebagai hepatoprotektor terhadap kadar enzim transaminase tikus Sprague-Dawley (SD) yang diinduksi acetaminophen. Penelitian ini menggunakan desain post-test with control group design dimana 12 ekor Rattus norvegicus galur SD dibagi dalam empat kelompok: kontrol negatif, kontrol positif, perlakuan 1 dan perlakuan 2. Semua kelompok kecuali kontrol negatif diinduksi acetaminophen selama 7 hari dilanjutkan pemberian madu kelulut pada kelompok perlakuan 1 dan 2 dengan dosis masing-masing 9,3 g/kgBB dan 18,6 g/kgBB selama 7 hari. Pengukuran ALT dan AST  pada hari ke-1, ke-8 dan ke-15 menggunakan spektrofotometri. Uji statistik menggunakan One Way Anova. Hasil penelitian didapatkan perbedaan signifikan  kadar ALT (nilai p=0,000) dan AST (nilai p=0,000) pada hari ke-15 antara kelompok yang diberikan madu trigona dengan tidak diberikan setelah diinduksi acetaminophen. Sebagai kesimpulan, madu trigona memiliki efek hepatoprotektor menurunkan kadar ALT dan AST.
References
Leise MD, Poterucha JJ, Talwalkar JA. Drug-induced liver injury. Mayo Clin Proc [Internet]. 2014;89(1):95–106. Available from: http://www.ncbi.nlm.nih.gov/pubmed/24388027
Andrade RJ, Chalasani N, Björnsson ES, Suzuki A, Kullak-Ublick GA, Watkins PB, et al. Drug-induced liver injury. Nature Reviews Disease Primers. 2019;5(1).
Jaeschke H, McGill MR, Ramachandran A. Oxidant stress, mitochondria, and cell death mechanisms in drug-induced liver injury: Lessons learned from acetaminophen hepatotoxicity. Drug Metabolism Reviews. 2012;44(1):88–106.
Alempijevic T, Zec S, Milosavljevic T. Drug-induced liver injury: Do we know everything? World Journal of Hepatology. 2017;9(10):491–502.
Singh RK, Kumar A, Mishra AK. Chemistry and Pharmacology of Acetanilide Derivatives: A Mini Review. Letters in Organic Chemistry. 2019;16(1):6–15.
Leung L. From ladder to platform: a new concept for pain management. J Prim Health Care. 2012;4(3):254–8.
Smith HS. Potential analgesic mechanisms of acetaminophen. Pain Physician. 2009;12(1):269–80.
Bertolini A, Ferrari A, Ottani A, Guerzoni S, Tacchi R, Leone S. Paracetamol: new vistas of an old drug. CNS Drug Rev. 2006;12(3‐4):250–75.
Mour G, Feinfeld DA, Caraccio T, McGuigan M. Acute renal dysfunction in acetaminophen poisoning. Ren Fail. 2005;27(4):381–3.
Teschke R, Schulze J, Eickhoff A, Danan G. Drug induced liver injury: Can biomarkers assist RUCAM in causality assessment? International Journal of Molecular Sciences. 2017;18(4).
Moh S. Biokimia Enzim. Jakarta: Widya Medika; 2002.
Szmidt M, Niemiec T, Sawosz-Chwalibog E, Mitura K. The influence of nanodiamond particles on rat health status. Annals of Warsaw University of Life Sciences-SGGW Animal Science. 2013;52.
Bayupurnama P. Hepatotoksisitas Imbas Obat. In: Buku Ajar Penyakit Dalam Jilid I. 4th ed. Jakarta: Pusat Penerbitan Departemen IPD FKUI; 2006. p. 47376.
Ranneh Y, Akim AM, Hamid HA, Khazaai H, Fadel A, Mahmoud AM. Stingless bee honey protects against lipopolysaccharide induced-chronic subclinical systemic inflammation and oxidative stress by modulating Nrf2, NF-κB and p38 MAPK. Nutrition and Metabolism. 2019;16(1):1–17.
Meo SA, Al-Asiri SA, Mahesar AL, Ansari MJ. Role of honey in modern medicine. Saudi Journal of Biological Sciences. 2017;24(5):975–8.
Hossen MS, Ali MY, Jahurul MHA, Abdel-Daim MM, Gan SH, Khalil MI. Beneficial roles of honey polyphenols against some human degenerative diseases: a review. Pharmacological Reports. 2017;69(6):1194–205.
Escudero E, Mora L, Fraser PD, Aristoy MC, Toldrá F. Identification of novel antioxidant peptides generated in Spanish dry-cured ham. Food Chemistry. 2013;138(2–3):1282–8.
Michener CD. Bees of the World Vol.1. USA: John Hopkins University Press; 2000.
Al-Waili NS. Effects of daily consumption of honey solution on hematological indices and blood levels of minerals and enzymes in normal individuals. J Med Food. 2003;6(2):135–40.
Schramm DD, Karim M, Schrader HR, Holt RR, Cardetti M, Keen CL. Honey with high levels of antioxidants can provide protection to healthy human subjects. J Agric Food Chem. 2003;51(6):1732–5.
Arifin WN, Zahiruddin WM. Sample size calculation in animal studies using resource equation approach. The Malaysian journal of medical sciences: MJMS. 2017;24(5):101.
Galal RM, Zaki HF, El-Nasr MMS, Agha AM. Potential protective effect of honey against paracetamol-induced hepatotoxicity. Archives of Iranian Medicine. 2012;15(11):674–80.
Wojcikowski K, Gobe G. Animal studies on medicinal herbs: predictability, dose conversion and potential value. Phytotherapy Research. 2014;28(1):22–7.
Nair AB, Jacob S. A simple practice guide for dose conversion between animals and human. J Basic Clin Pharm. 2016;7(2):27.
Goorden SMI, Buffart TE, Bakker A, Buijs MM. [Liver disorders in adults: ALT and AST]. Ned Tijdschr Geneeskd [Internet]. 2013;157(43):A6443. Available from: http://europepmc.org/abstract/MED/24152362
Mohammed-Ali Z, Brinc D, Kulasingam V, Selvaratnam R. Defining appropriate utilization of AST testing. Clinical Biochemistry [Internet]. 2020;79(May):75–7. Available from: https://doi.org/10.1016/j.clinbiochem.2020.02.006
Mahaldar K, Hossain A, Islam F, Islam S, Islam MA, Shahriar M, et al. Antioxidant and hepatoprotective activity of Piper retrofractum against Paracetamol-induced hepatotoxicity in Sprague-Dawley rat. Natural Product Research [Internet]. 2020;34(22):3219–25. Available from: https://doi.org/10.1080/14786419.2018.1550768
Rafie AZM, Syahir A, Ahmad WANW, Mustafa MZ, Mariatulqabtiah AR. Supplementation of Stingless Bee Honey from Heterotrigona itama Improves Antiobesity Parameters in High-Fat Diet Induced Obese Rat Model. Evidence-based Complementary and Alternative Medicine. 2018;2018.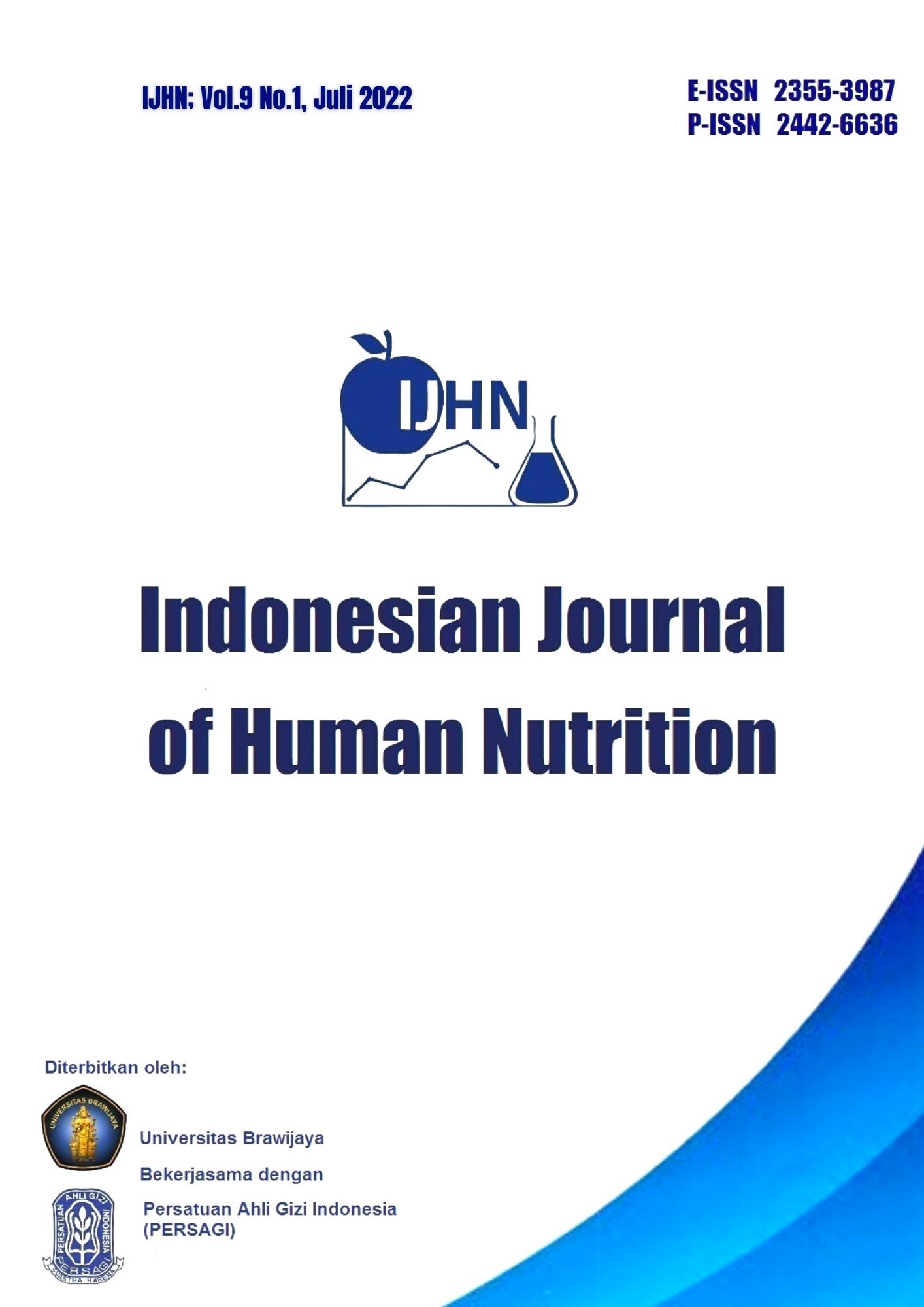 Downloads
License
This work is licensed under a Creative Commons Attribution-NonCommercial 4.0 International License.
This work is licensed under a
Creative Commons Attribution-NonCommercial 4.0 International License